Augment your executive team without the hiring process.
Request expert advice from any of our executive consultants via our membership platform 24/7. Then review our recommendations at any time.
Send requests as needed. Our consultants will respond within about one business day to confirm details and provide a timeframe of when to expect our recommendations.
Monitor Business Progress
Our membership platform will save all previous recommendations so you can track your business considerations, changes, and growth over time.
Collaborate On Your Terms
Send questions and share complex ideas and goals with our consultants via phone calls, text-based updates, and videos. Provide details quickly and on your schedule.
Our executive team only works on your approved requests. See project hours clocked in real-time as you receive expert recommendations.
Our online membership platform allows you to access your projects anytime and connect with our consultants on your schedule.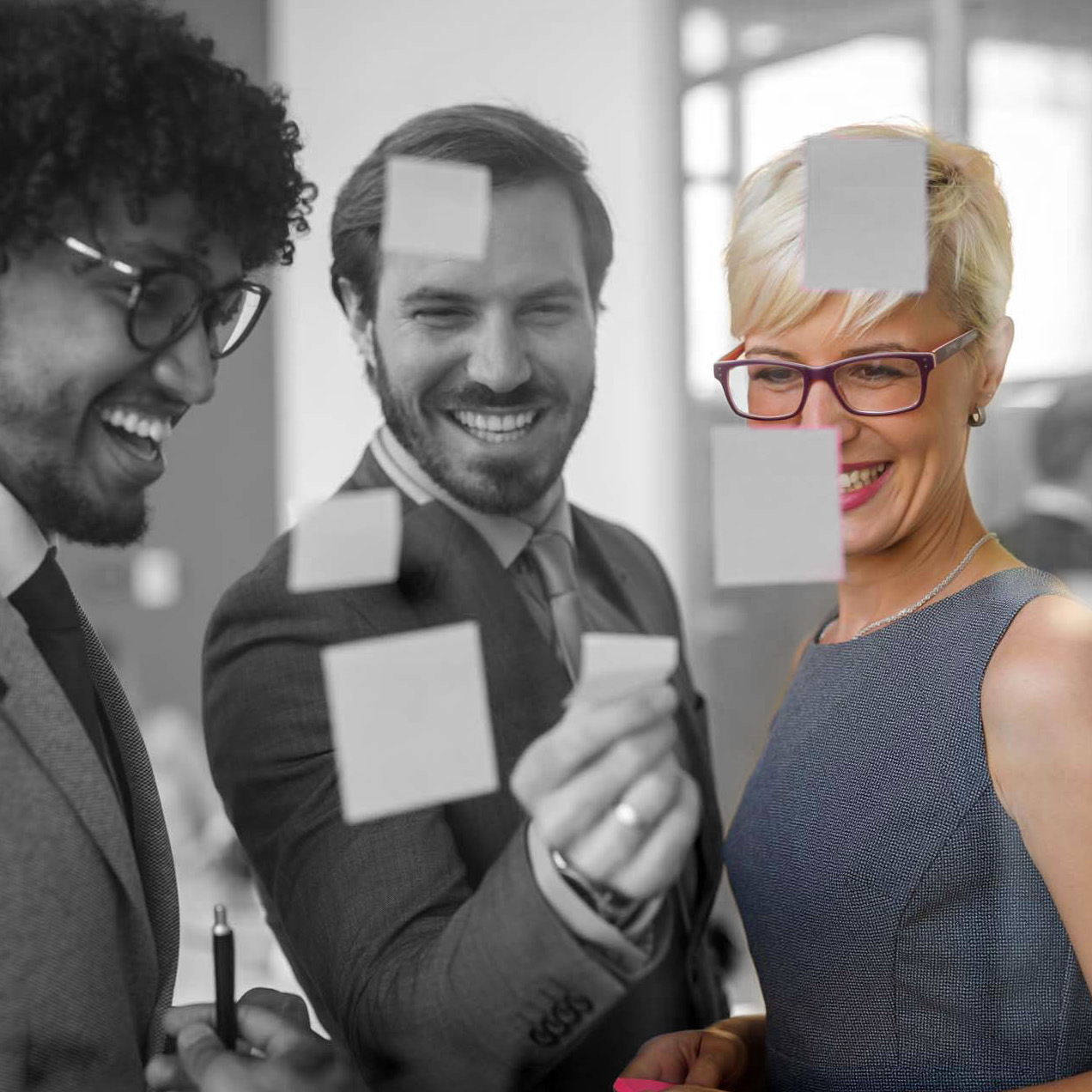 We serve established businesses that have varying needs. Choose the membership package that best suits your business's needs today and change it at any time as your needs change.
Send over any advisory request to our team and we'll get started on your requests. Multiple executive consultants may collaborate to provide you with the best recommendations.
Send questions and requests to your dedicated relationship manager at any time. They will answer your questions, help identify the right consultant for each project need, and may recommend projects based on your questions.
Our consultants only work on projects that you approve. In your membership platform, you will be able to clearly identify projects you have approved and projects we recommend.
Our team is transparent about the estimated time it will take us to complete a project – these are project hours. You approve all projects and project hours before we begin working.
Monitor Hours in Real-Time
You can see project hours clocked in real-time, which helps you know what to expect on next month's bill. You are billed monthly for project hours already clocked.
Our membership packages are month-to-month with low-risk, flexible terms. Upgrade your membership or cancel anytime.
Each membership package includes a specific number of project hours. If you have additional requests, pay by the hour.
We aim to offer excellent C-level support through our transparent and flexible memberships. Here we answer some of our most frequently asked questions about our membership.
Does your team guide our business strategy?
OUR TEAM IS AVAILABLE BY REQUEST TO HELP GUIDE YOUR BUSINESS STRATEGY.
As a member, you have unlimited on-demand access to our executive consultants, including CFOs, COOs, CIOs, and CMOs. While we provide recommendations based on your situation, business goals, and the current market, in the end, you decide your business strategy.
How do I assign a project?
MEMBERS CAN ASSIGN NEW PROJECTS IN THE MEMBERSHIP PLATFORM 24/7.
Our members can simply log into the membership platform to create a new project. Our team will review the project and provide you with an estimate within 1 business day. The estimate will include the cost and timeline associated with the project.
What Types of Project Can I Assign?
WE RECOMMEND SENDING ANY HIGH-LEVEL, STRATEGIC REQUEST OR QUESTION THAT WILL AFFECT YOUR ENTIRE BUSINESS.

Our CFOs, COOs, CIOs, and CMOs can help you with department-specific questions as well as cross-department questions. Our teams often collaborate to provide you with the best answer for your current goals and needs.
What types of projects are best for my business?
OUR MEMBERSHIP ADVISORS ARE HERE TO HELP YOU REVIEW YOUR GOALS AND IDENTIFY NEXT STEPS FOR YOUR BUSINESS.
Our members often come to us with problems and are unsure about which C-level executive will help them develop creative solutions. Here's the secret: most problems require collaboration between multiple consultants! That's where our team comes in. Simply send our membership advisors a message with your questions and goals, and we can create projects to develop solutions for your business.
How does the team keep my projects organized?
ALL PROJECTS ARE ORGANIZED IN YOUR MEMBERSHIP PLATFORM.
When you log into your member account, you will see two types of project areas: active projects and project estimates. Active projects have been approved by you and our team is actively working on them. View all project activity and access all project details within the project itself.
Project estimates have been recommended by our team; we are not actively working on them. You can review the estimate, ask questions within the project estimate, and approve or disregard each estimate.
Who Will Be Working On My Projects?
OUR EXECUTIVE CONSULTANTS HAVE OVER 10 YEARS OF EXPERIENCE IN THEIR RESPECTIVE SPECIALIZATIONS.
After you approve or assign a project, our relationship manager identifies the most appropriate team or teams to handle your request.
Many projects involve multiple team members who collaborate together to fulfill your request. This collaboration may happen in the background, but you can also expect to work with multiple team members in each project.
Over 95% of project work is executed by our consultants. The other 5% of work is behind-the-scenes technical support that is executed by contractors.
Who are the SharedCxO executive consultants?
All of the consultants on our team have at least 10 years of experience in their specialization.
We hand-select the best executive consultants to join our team. Our team members, like our members, are geographically dispersed across the U.S.
What is the role of the relationship manager?
AS A MEMBER, YOU HAVE UNLIMITED ON-DEMAND ACCESS TO OUR RELATIONSHIP MANAGER. OUR RELATIONSHIP MANAGER HELPS YOU GET THE MOST OUT OF YOUR MEMBERSHIP.
If you are ever unsure how to best use your membership – such as which C-level executive to work with first – let us know. Send us your questions, concerns, goals, and requests, and our relationship manager can help point you in the right direction.
How does the team understand my business?
PRIOR TO BEGINNING WORK, WE DOCUMENT YOUR BUSINESS IN A MEMBER PROFILE.
This member profile allows us to establish a deep understanding of your business from the start of your membership, including your business offerings, positioning, audience, branding, and messaging. Our entire team references this member profile when working on your projects.
How much of my own time should I plan to dedicate?
SINCE OUR SERVICES ARE STRATEGIC IN NATURE, WE RECOMMEND ASSIGNING PROJECTS AND APPROVING PROJECT ESTIMATES ON A REGULAR BASIS.
We want you to get the most out of your membership package, which will involve approving and assigning projects. The timeframe and frequency is entirely up to you, as is your level of engagement. Some members take a hands-off approach, checking in once a month unless they have an urgent request. Other members like to review all updates as they are sent in the membership platform. Overall, most of our members only spend a couple of hours per month reviewing projects and collaborating with our team.
How can I collaborate within projects?
OUR MEMBERS PRIMARILY COLLABORATE DIRECTLY WITH THE TEAMS WORKING ON THEIR PROJECTS IN OUR MEMBERSHIP PLATFORM.
In our membership platform, you have direct access to our team, which means you can assign projects, review project estimates, view project details in real-time, and collaborate with our team.
You can collaborate via text-based updates, as well as via video. Our membership platform offers an in-platform video recorder that only records your voice and screen – never your camera – so you can collaborate without a dress code.
We find that this asynchronous communication structure works well for busy professionals who value transparency and efficiency, and don't rely on face-to-face or phone meetings to collaborate.
Our members can also schedule real-time meetings via phone and screen share upon request.
Can I call my fractional executive consultants anytime?
OUR MEMBERS CAN SCHEDULE PHONE MEETINGS IN THE MEMBERSHIP PLATFORM.
Most of our members prefer to use asynchronous communication in the membership platform – using text-based and video messages – instead of scheduling phone calls for every request and question. This saves you time, since you can send a message 24/7/365 and receive a response within about 1 business day. This process is typically much faster than coordinating busy schedules for a synchronous meeting.
However, we understand that some projects require real-time collaboration. Our members can request a phone meeting in a project at any time. The meeting will use screen share.
How do I set expectations and monitor progress?
OUR MEMBERS APPROVE ALL PROJECTS BEFORE WE BEGIN WORKING. OUR MEMBERS CAN ALSO MONITOR PROJECT PROGRESS IN REAL-TIME IN OUR MEMBERSHIP PLATFORM.
Our team scopes each project individually to provide hour and timeline estimates based on the project details. When a member approves a project, they are approving the project details and estimate. We only work on projects our members have approved.
Our members have 24/7 access to a real-time view into our team's project activities. They can see project updates and hours clocked in real-time.
Do I own the work?
YES. ALL PROJECT WORK IS INCLUDED IN YOUR MEMBERSHIP AND IS OWNED BY YOU.
This includes recommendations, documents, and source files.
We never withhold files from our members. We believe the practice of withholding files is morally wrong and is a disservice to ethical businesses everywhere.
How do I access the membership platform?
YOU CREATE YOUR NEW ACCOUNT WHEN YOU SIGN UP FOR A MEMBERSHIP.
You can decide your login details (email address and unique password) when you sign up.
How do I reset my password?
WHEN YOU ARE LOGGED INTO YOUR ACCOUNT, CLICK "VIEW MY MEMBER PROFILE" AND THEN "ACCOUNT DETAILS."
Then click "Reset Your Password." You will receive a password reset link to the email address on file.
Can I have more than one brand account?
YES. DEPENDING ON YOUR MEMBERSHIP PACKAGE, IT MAY INCLUDE 1 OR 3 BRAND ACCOUNTS.
You can add an additional brand on top of what your package includes for $200. There is no limit to the number of brands you add.
How do I switch brand accounts?
WHEN YOU ARE LOGGED INTO YOUR ACCOUNT, CLICK "VIEW MY MEMBER PROFILE" AND THEN "SWITCH BRAND" NEXT TO YOUR BRAND NAME.
From there, you can switch to any of your other brand accounts or add a new brand account.
Can I share access to my brand account?
YES, WE ENCOURAGE YOU TO SHARE YOUR BRAND ACCOUNT WITH RELEVANT COLLEAGUES AND STAKEHOLDERS.
Adding another user allows them to collaborate in the brand accounts you add them to – and its projects.
To add another user to your account, click "view my profile" and then "account details." Under "manage users," you can add a new user or add a user who is already associated with another brand. Be sure to include a first and last name, email address, password, and user permissions.
Tip: Administrators can adjust billing details and invoices. Standard users cannot.
How does billing work?
ALL MEMBERSHIP PACKAGES INCLUDE A SET NUMBER OF PROJECT HOURS TO BE USED EACH MONTH. ADDITIONAL PROJECT WORK IS BILLED AT AN HOURLY RATE.
Membership fees and additional project hours are processed on the first day of each month via credit or debit card payment.
All project hours are approved upfront and you have access to view project hour reports in real-time, keeping you in the loop on project activity as it happens. You can access these reports by clicking on each individual project or by clicking "view member profile."
The initial month of the membership is billed in full with a pro-rated credit applied to the next month's invoice for any unused hours from the initial month. Credits are not applied for subsequent months' unused hours.
Do unused project hours carry over?
SINCE OUR MEMBERSHIP PACKAGES PROVIDE TIERED DISCOUNTS BASED ON MONTHLY HOUR VOLUME, UNUSED PROJECT HOURS DO NOT CARRY OVER.
We recommend choosing the membership package that is best suited for your anticipated project volume. This helps you maintain the lowest effective hourly rate for your projects while helping our team anticipate workload each month and ensure that our project execution is of exceptionally high quality.
You can also change your membership package at any time if your project volume needs change. All membership updates are immediately applied to the next billing cycle without penalty.
What is the minimum membership term?
AT SHAREDCXO, WE OFFER LOW-RISK, FLEXIBLE TERMS. YOU CAN CANCEL YOUR MEMBERSHIP AT ANY TIME, FOR ANY REASON, WITHOUT PENALTY.
We understand that businesses need to do what's best for their team and finances. That's why we give our members the option to cancel their membership at any time without penalty.
It is also important for our team to have stable relationships with our members. To discourage members from frequently stopping and starting their membership, if you cancel membership, you also agree to wait at least six months to restart.
What are the costs for specific projects?
EVERY BUSINESS – AND ITS NEEDS AND GOALS – ARE UNIQUE, WHICH IS WHY WE USE A PROJECT ESTIMATE PROCESS WHERE OUR MEMBERS APPROVE PROJECT DETAILS AND COSTS BEFORE WE BEGIN WORK.
Our members pay the same hourly rate (depending on their membership package) for any project type, whether it calls for CFOs, COOs, CIOs, CMOs, or a combination of executive consultants with different specializations.
When you assign a new project to our team, you can include details about when you need the project completed. Before beginning work, our team will collaborate with you to ensure that the deadline is appropriate for the project scope and we will add allocated hours for the project scope as well.
You approve all projects before our team starts working, so there are never any billing surprises.
Do you offer a discount for non-profit organizations?
YES. WE OFFER A 5% DISCOUNT FOR ALL REGISTERED NON-PROFIT ORGANIZATIONS.

Our team respects the work that non-profit organizations do and we enjoy supporting them.
Please sign up for membership and mention your non-profit status during your new member orientation call to redeem this discount. Once confirmed, a 5% credit will be automatically applied to your initial membership fee and all subsequent invoices.
Do you offer a white-label program?
YES, WE OFFER A WHITE-LABEL PROGRAM FOR CONSULTANCIES THROUGH OUR PARTNER PROGRAM.
If you would like to learn more about how we can help expand your service offerings while you keep your clients, contact us.
One Membership, Four Executive Teams
With a SharedCxO membership, you have access to entire teams of the most important C-level positions – CFOs, COOs, CIOs, and CMOs.